Back in 2016, Sony announced its arrival into the world of virtual reality with the launch of the original PlayStation VR. It was the first headset built for use with a games console, and no alternatives have emerged since.
While the original PS VR is compatible with the PS5 (provided you request the separate adapter), there's always been an expectation we'd a successor that's specifically designed for the new console.
That became a reality in November 2022, when the PlayStation VR 2 was officially announced. It's a significant refresh, with key upgrades including a new OLED screen, wider 110-degree field of view and support for 120Hz and 4K HDR.
With the headset and first batch of games on sale now, here's everything you need to know about buying the PS VR2 in the US and UK.
Where to buy the PlayStation VR2 in the US
Pre-orders were limited to the PlayStation Direct store in many countries, and that's yet to change in the US:
Where to buy the PlayStation VR2 in the UK
In the UK, you also have to go direct for now: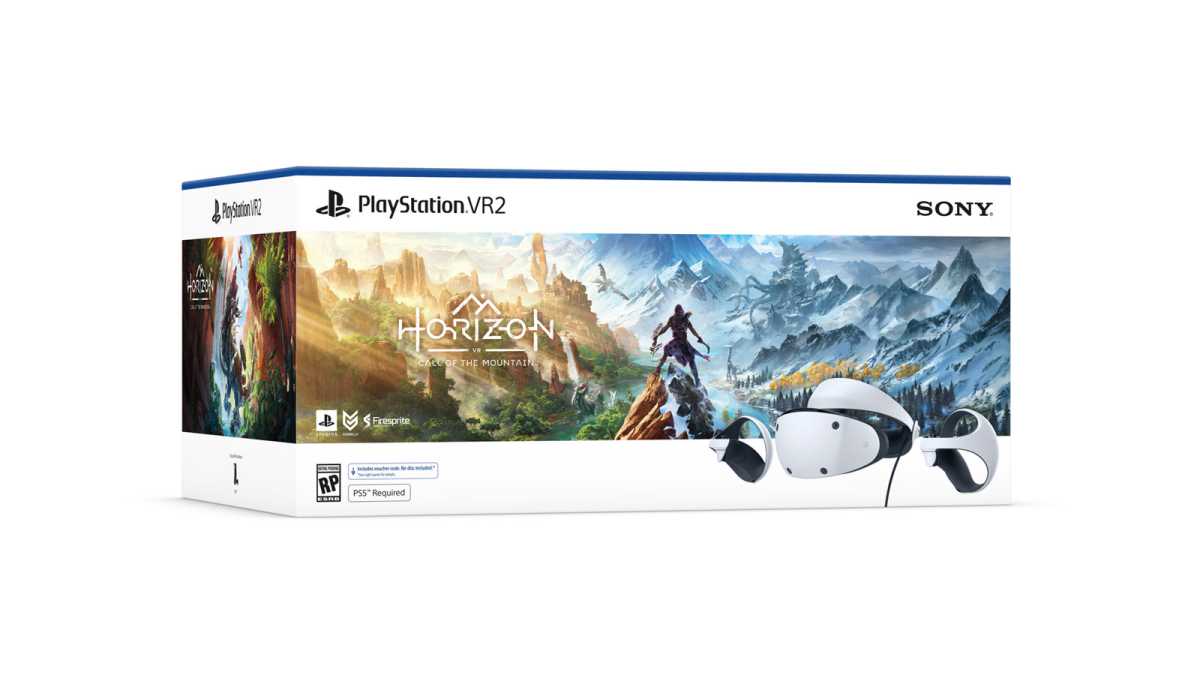 Sony
In both countries, you'll need to confirm you're over 18 to buy one. If prompted to sign in, use the same account as you do for PlayStation Network.
Best PlayStation VR2 prices right now
For the very latest pricing information, see our comparison widget below:
When was the PlayStation VR2 released?
The PlayStation VR2 is on sale now, having been released on 22 February 2023.
How much does the PlayStation VR2 cost?
Not only is the PS VR2 a lot more expensive than its predecessor ($349/£349), it actually costs more than the launch price of the PS5 itself ($499/£479).
Sony's recommended retail price is $549.99/£529.99, which is how much you'll still pay at the time of writing. That includes the headset itself, plus two Sense controllers and stereo headphones.
If you want a bundle with includes Horizon Call of the Mountain, one of the launch titles, it'll set you back $599/£569. A dock to charge the controllers costs an additional $49/£39.
Related articles