Curious if there's a way to read WhatsApp messages — in their entirety — without the sender knowing about it? There is! Sure, you can read the preview that appears from WhatsApp pop-up notifications, but oftentimes, you can't read the whole message.
You can turn off read receipts, allowing you to read WhatsApp messages without a tell-tale blue tick notifying the sender that you read them. But the downside is that you won't get notified if recipients have read your messages. So what's the workaround? Use the trick below. It isn't new, but surprisingly, many WhatsApp users don't know about it (h/t The Independent).
Note: This method is only available on Android phones.
How to read WhatsApp messages without the sender knowing you read them
1. Press and hold the WhatsApp app.
2. Tap on Widgets.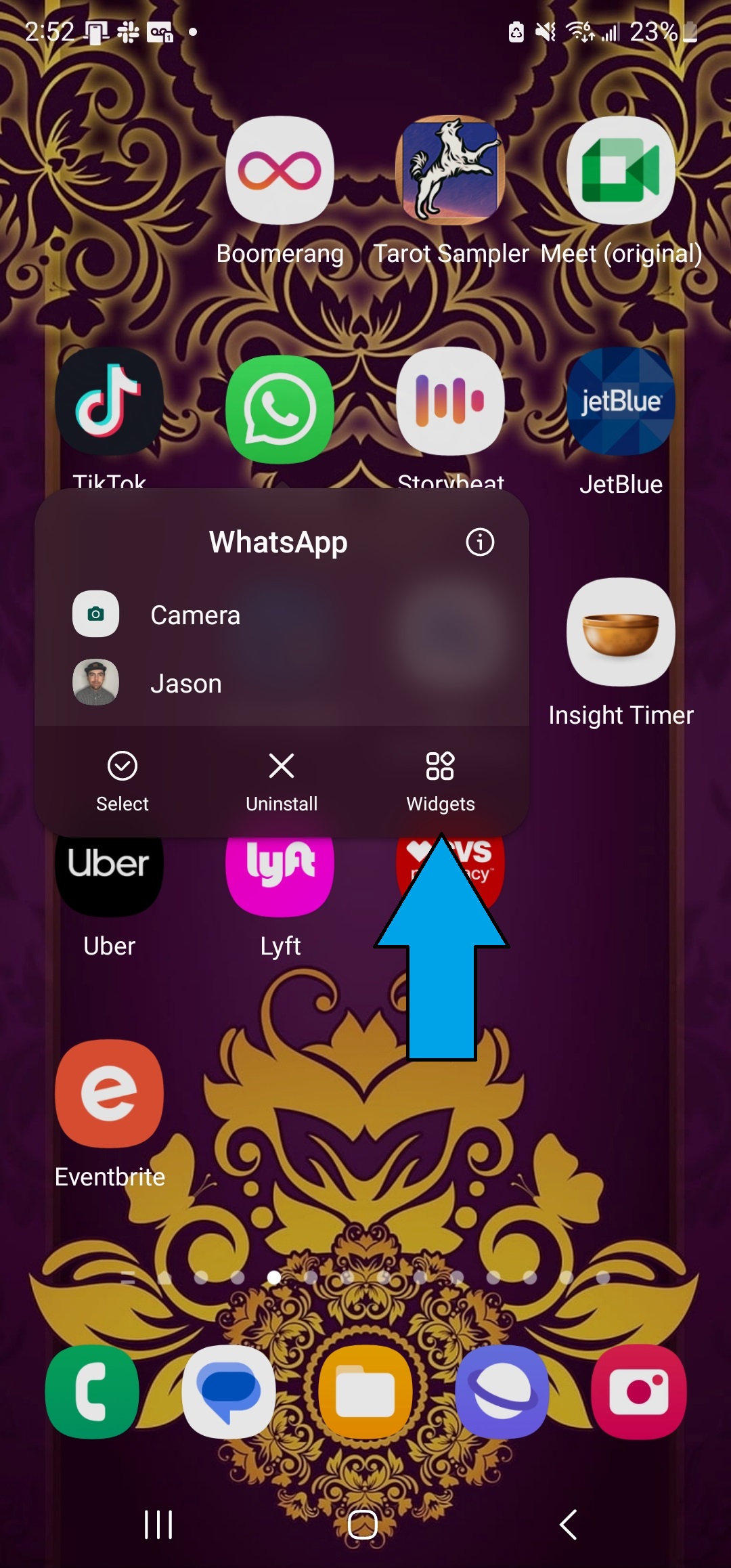 3. Tap on the 4 x 2 Widget and hit Add.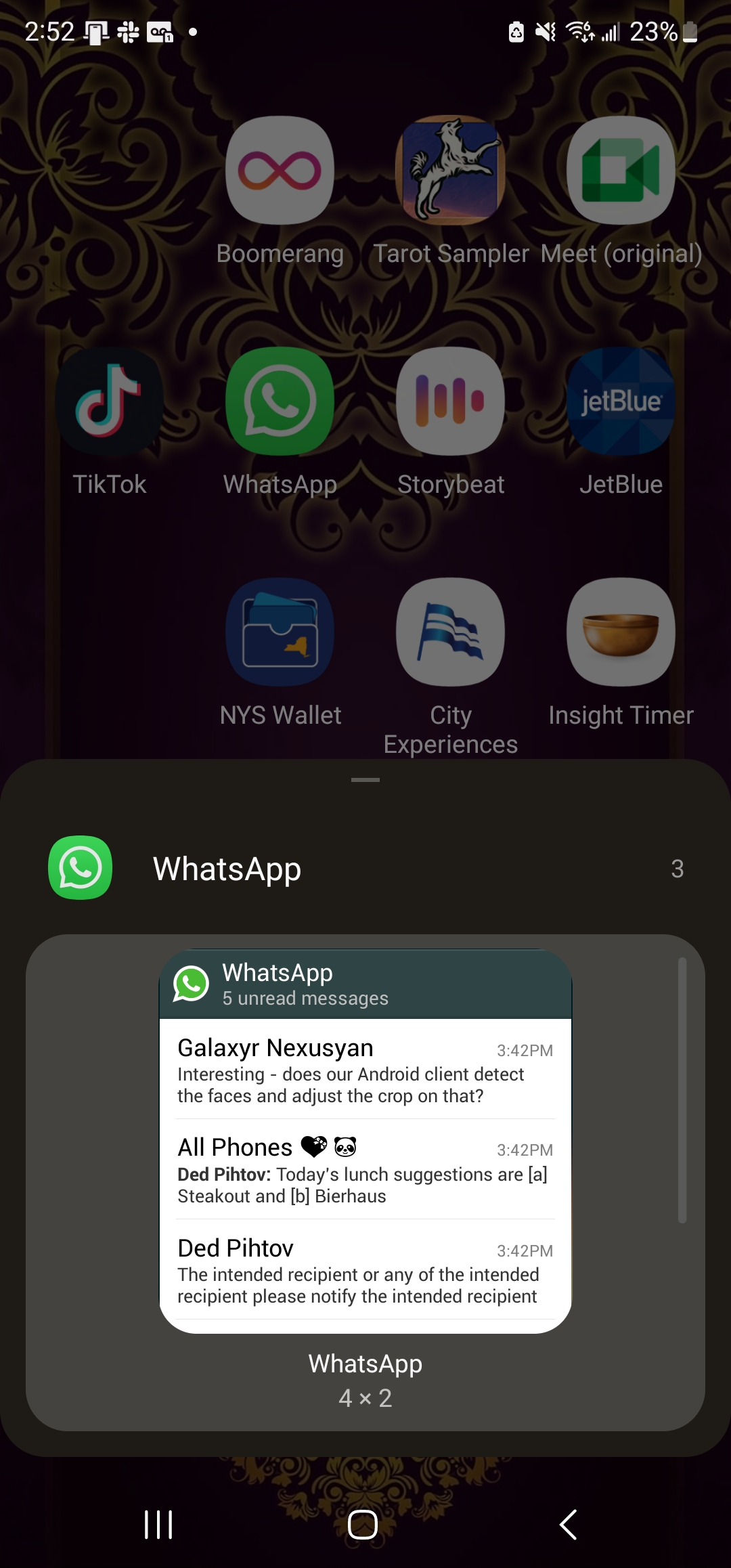 4. Find your new WhatsApp widget on the home screen.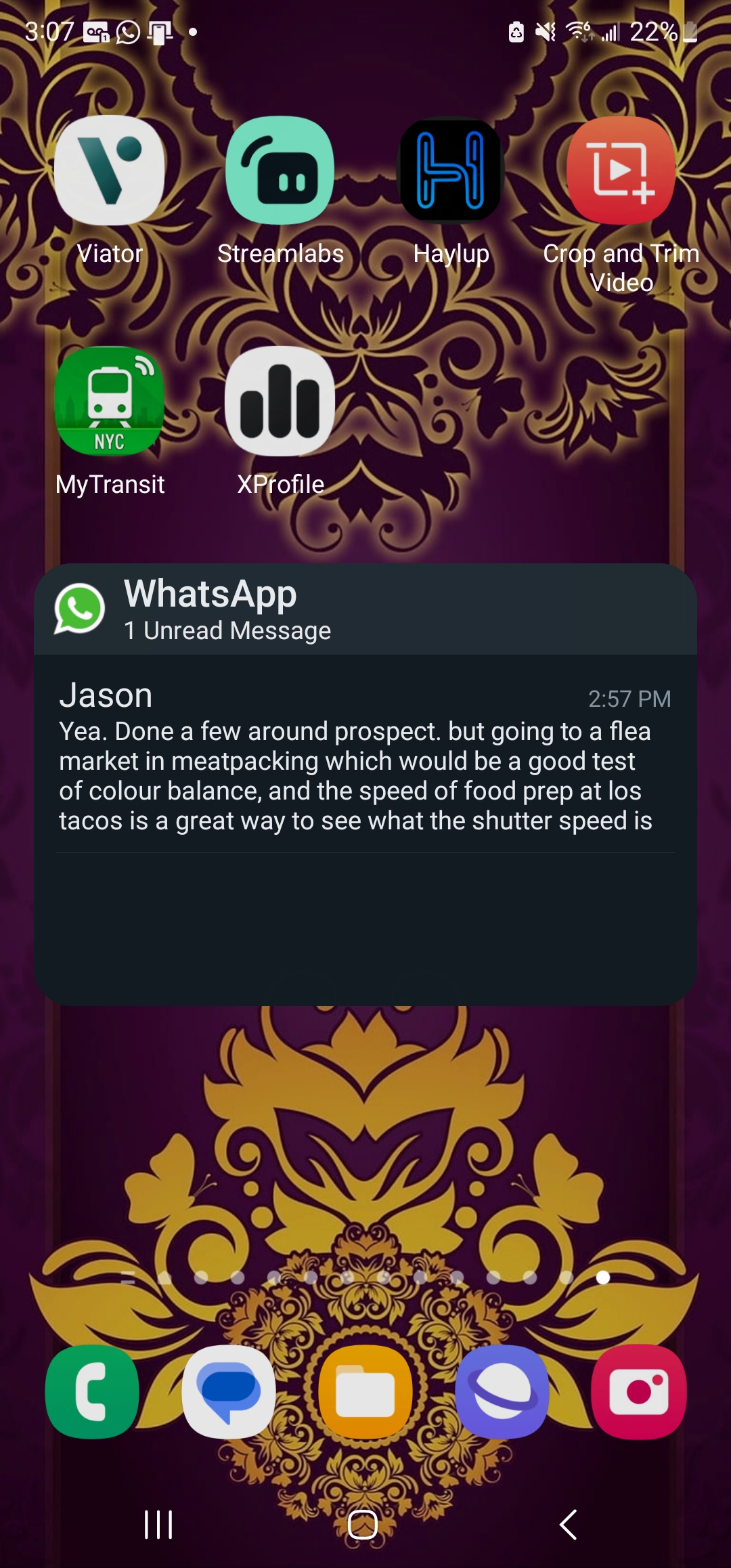 The next time someone shoots a WhatsApp message your way, you can see it in its entirety via the WhatsApp widget. You don't even have to open the app, which would notify the sender that you've read their message,