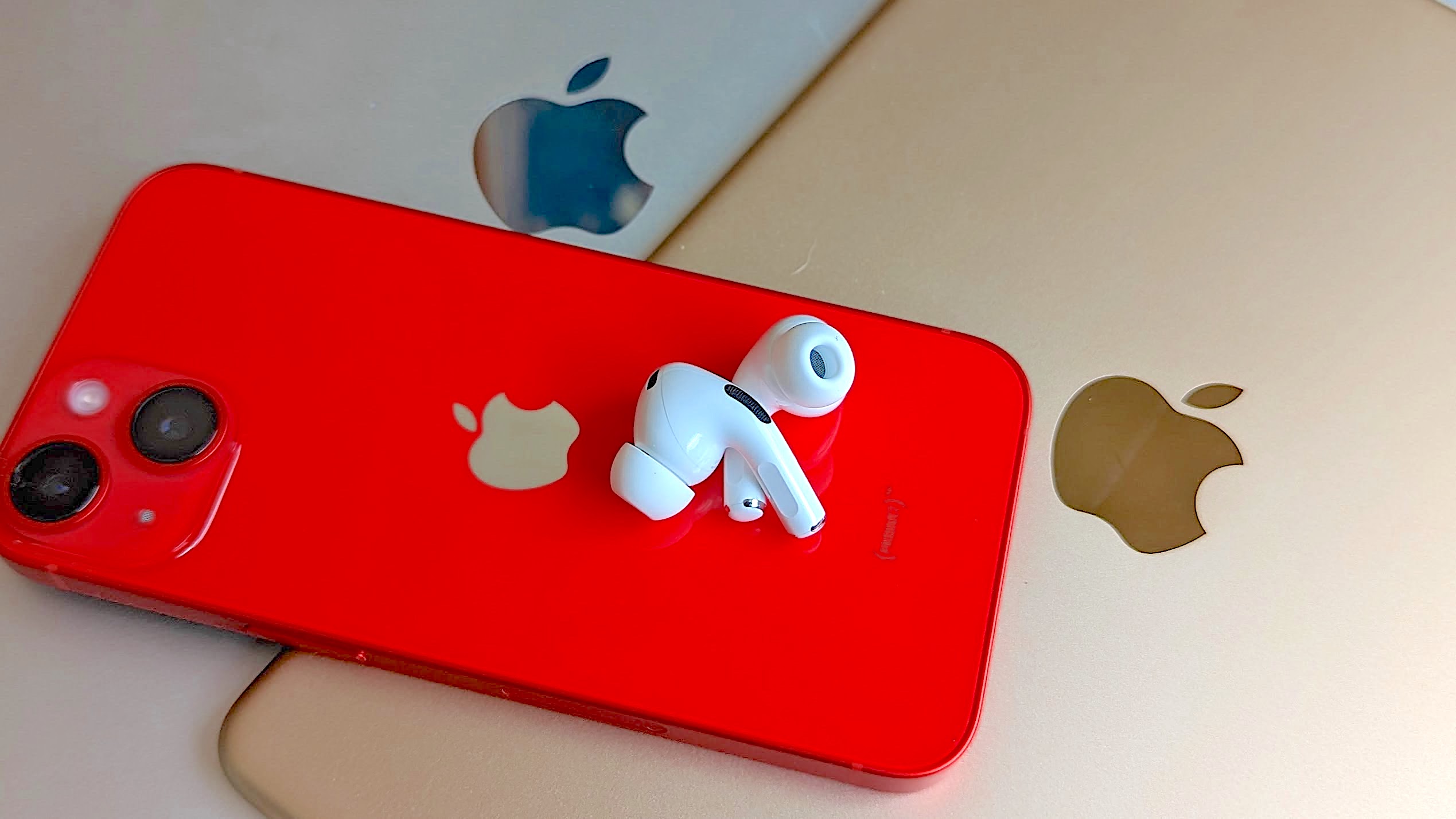 The next AirPods will reportedly sport a new health feature, according to Bloomberg's Mark Gurman. Hearing-enhancing earbuds were all the rage at CES 2023, including Sennheiser's Conversation Clear Plus earbuds and Jabra's Enhance Plus earbuds. Could Apple be hopping aboard the bandwagon, too?
It's worth noting that the AirPods Pro already offers a feature called Conversation Boost, which uses beam-forming microphones to amplify a talker's voice, but it's not FDA-approved. Gurman insinuates that the new feature headed to AirPods will be more "official."
Are new health features coming to AirPods?
According to BGR, patents reveal that Apple has been experimenting with bringing health features to the AirPods, including heart-rate monitoring, body temperature checking, and more.
However, according to Gurman, Apple plans on upgrading the next AirPods with a new health feature that can collect "hearing data of some sort." As mentioned, the AirPods offer audio-boosting perks such as Live Listen and Conversation Boost, but they're not FDA-approved and are not meant to function as hearing-aid replacements.
"Given Apple's goal to make health one of its next big initiatives, I wouldn't be surprised if the AirPods do eventually take on those functions more officially," Gurman said, adding that it would help tens of millions of people.
In addition to patents, another hint that reveals that Apple is open to transforming the AirPods into a health tool is its 2021 interview with TechCrunch. After being asked whether it's considering adding health-focused sensors to the AirPods, Apple's VP of Technology Kevin Lynch said the following: 
"We already do sensor fusion across some devices today, and I think there's all kinds of potential here."
The specific health-monitoring feature coming to the next AirPods is unclear, but according to Gurman, it will have the ability to collect hearing data, so chances are high that it may be an FDA-approved hearing-enhancement feature. The Bloomberg tech journalist says we will see the new perk within a year or two.