Guess what, macOS users? Microsoft just announced (opens in new tab) that Outlook, the company's popular email and task management app, is now free to use. Previously, you had to purchase a Microsoft 365 subscription or an Office license to access all of Outlook's useful features. 
On top of that, Microsoft added new features for Outlook for Mac. Curious about how Microsoft redesigned, tweaked and enhanced the app? Stick around to find out.
New features on Outlook for Mac
One of the best use cases for Microsoft Outlook is that you can manage all of your inboxes in one hub, including Google, iCloud, Yahoo! and more. As a cherry on top, Microsoft boasts "enterprise-grade security" with Outlook, ensuring your messages, contacts, calendars and files are protected.
However, Microsoft claims that it has made Outlook even better with the following new features:
Handoff  — pick up tasks where you left off between iOS and Mac devices. For example, you can pick up your iPhone 14 Pro Max after leaving your 13-inch M2 MacBook Pro, continuing your Outlook workflow seamlessly.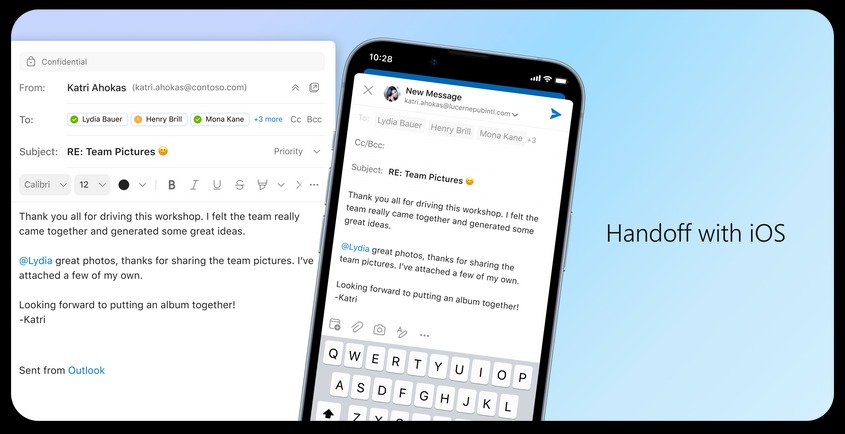 Outlook Profiles — connect your email accounts to Apple's Focus experience. This ensures you don't get unwanted, distracting notifications while you're trying to say in the zone (coming soon).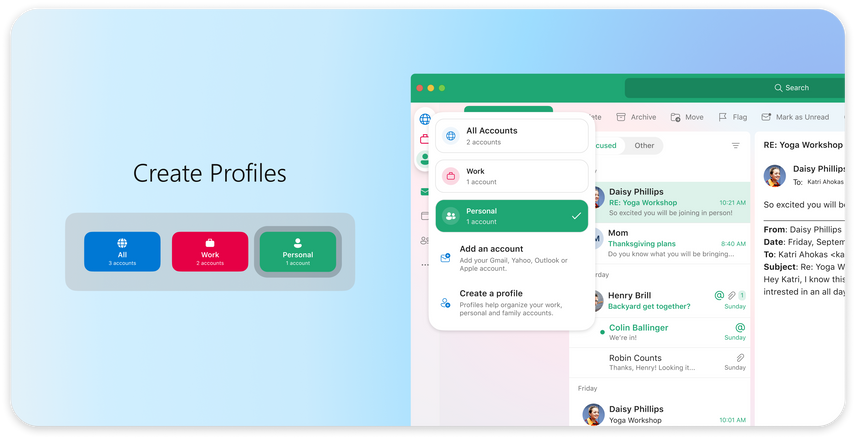 New peek feature — get a sneak peek of upcoming calendar events via the menu bar (coming soon).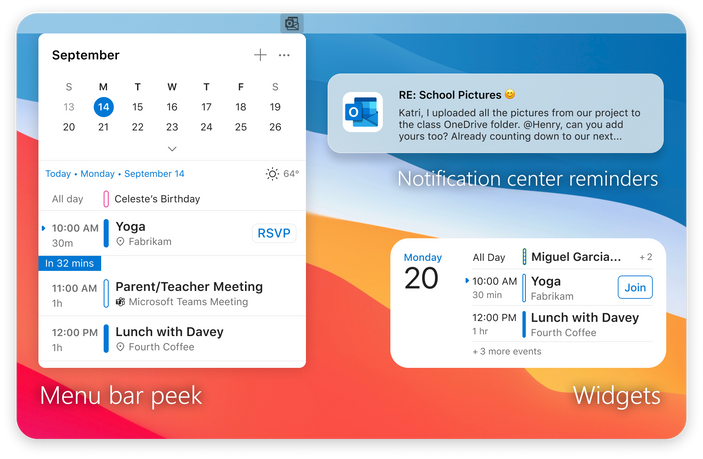 Note: To use the Handoff feature, you'll need to make sure that your iOS and MacOS devices are logged into the same Apple ID.
How to get the free Outlook for Mac
To take advantage of the updated, redesigned, free Outlook for Mac, you can download it in the Mac App Store (opens in new tab). Your Mac must have macOS 11 Big Sur or newer to experience the complimentary app.
This updated version of Outlook is optimized for Apple Silicon, so expect zippier performance and faster sync speeds